Making time in our day to be creative is more important than ever. Pottery is the perfect way to relax, be present and stretch our creative muscles.
There has been a surge in interest in pottery in recent years, and with it there are more ceramic co-working spaces, supply stores, fairs and people interested in pottery. The offer for pottery studios in Barcelona continues to grow. Below they're listed in alphabetical order.
Pottery Studios in Barcelona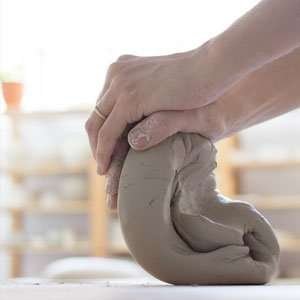 ku means emptiness, latent potentiality, constant changes. Espai ku is a ceramics studio, a working place for its members. Ceramics, painting and sculpture are our main activities. Espai ku also has an area exhibiting the work of its members, and eventually also that of guest artists. There has emerged the possibility to host concerts, theatre and other events. Espai ku is also a place where guest artists/ artisans can offer various workshops.
Learn more >