I went to check out the fourth edition of Ús Barcelona, festival d'art i espai públic, which took place in a recently emptied lot in Poble Nou. Local and international artists shared participatory art installations, workshops, chats, food and music with the public. You can see more images from the day's events here.
New cultural park in Poblenou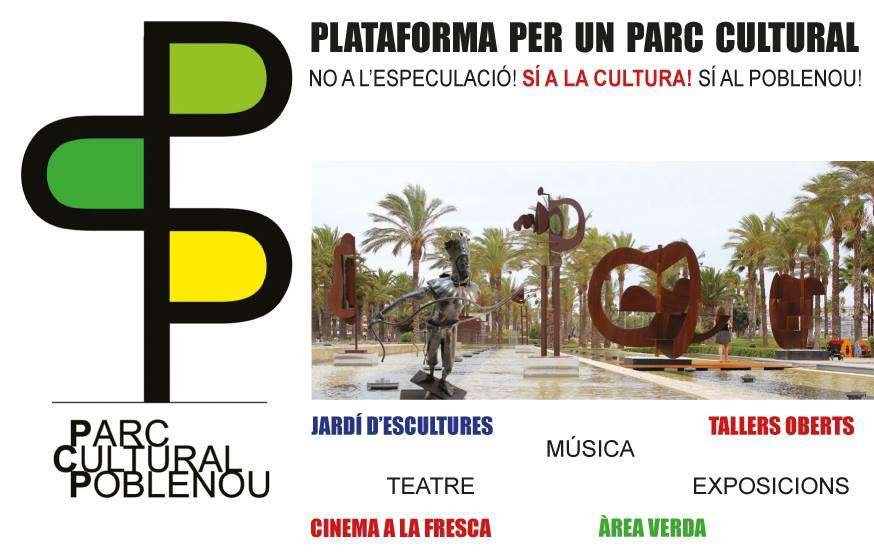 I learned about a new initiative called Plataforma Per un Parc Cultural, made up of local artists working to dissuade the city from selling the empty lot to developers. Instead, they'd like to create a new park —a garden of sculptures. A place where visitors and residents can enjoy more green space and cultural activities such as open air cinema, concerts, theater, urban art, expositions and more.
One of the artists participating in the collective effort for a Cultural Park in Poblenou is Pablo Bruera, an Uruguayan sculptor who has been living in Barcelona since 2001. His workshop and open exhibition are located on Calle Fernando Poo number 5, right next to the plot in question. A quick walk around his workshop gives you a feeling of what the new park could be—a space where art and play come together. Pablo's sculptures are interactive and are intended for the viewer to move the pieces and create their own vision.
If you live in Barcelona, you can take action right now to support this movement by signing the petition: send your name and DNI/NIE number to: parcculturalpoblenou@gmail.com.
We'll be following this initiative closely, so stay tuned for more news! In the mean time, watch this video to see some of Pablo's work on the Rambla de Catalunya.
Save