I recently walked into Justa, Rufina & Co. for the first time to discover an artistic work-space like none I have ever seen before. It was like a breath of fresh air. This newly inaugurated ceramic studio in the seaside town of Mongat (just outside of Barcelona) is located on the third floor of an old porcelain factory with a front row seat to the Mediterranean.
I signed up for the Alberto Bustos Masterclass without a great deal of knowledge about the artists' work. I did a little research online and I was immediately convinced this would be an interesting and worthwhile course. Alberto's ceramic sculptures reminded me of North American artist Dave Chihuly's intricate glass sculptures, with their emotionally charged connection with nature.
The day started with a few minutes of mingling and coffee, followed by a one-hour presentation about Alberto's journey from Graphic Designer to a self-taught ceramicist and internationally revered ceramic sculptor. Alberto has a no-nonsense and unpretentious manner of describing his experiences and his artwork, which I found refreshing.
Coming from sunny and dry Valladolid, Spain, Alberto's sculptures reveal a longing and a search for bountiful nature, fresh air, and the unknown. His artwork depicts mother nature's astounding perseverance in the face of mass destruction and indifference. This said, Alberto encourages the observer to stay open and find their own meaning.
See what you see & take what you want from it.
What's important is that you connect with the art.
The opening slideshow provided a nice background to the progression of Alberto's work over the last 20 years. Next, on to the fun part–creating two original pieces while simultaneously answering all his spectator's questions and explaining his techniques. Alberto stated from the beginning that he holds no trade secrets–he's happy to tell all and for students to freely take inspiration from his work and find new ways to incorporate his techniques into their own art. Alberto may be a self-proclaimed perfectionist who prefers to work alone, but outside of his studio he embodies the spirit of a true collaborator.
Using techniques such as banging or throwing the clay against a wooden plank (never with a slab roller) as well as manipulating the clay with textured surfaces, not his hands, give Alberto's work the natural yet at the same time meticulous finish and feel.
One aspect of his working process that I related to was the fact that he doesn't keep notes and or run tests (so don't ask him a reference number for which color he's using). He has an idea and takes it all the way the first time. Alberto mixes glazes and pigments (sometimes with cookies, pasta, sugar, etc. for texture), just like a seasoned chef would do–a pinch of this and a little of that–all approximations that come together beautifully after years of practice.
Alberto made two sculptures that day–improvising with tools and materials he wasn't accustomed to and chatting with a room full of watchful eyes. One piece unfortunately collapsed in the kiln, while the other turned out beautifully.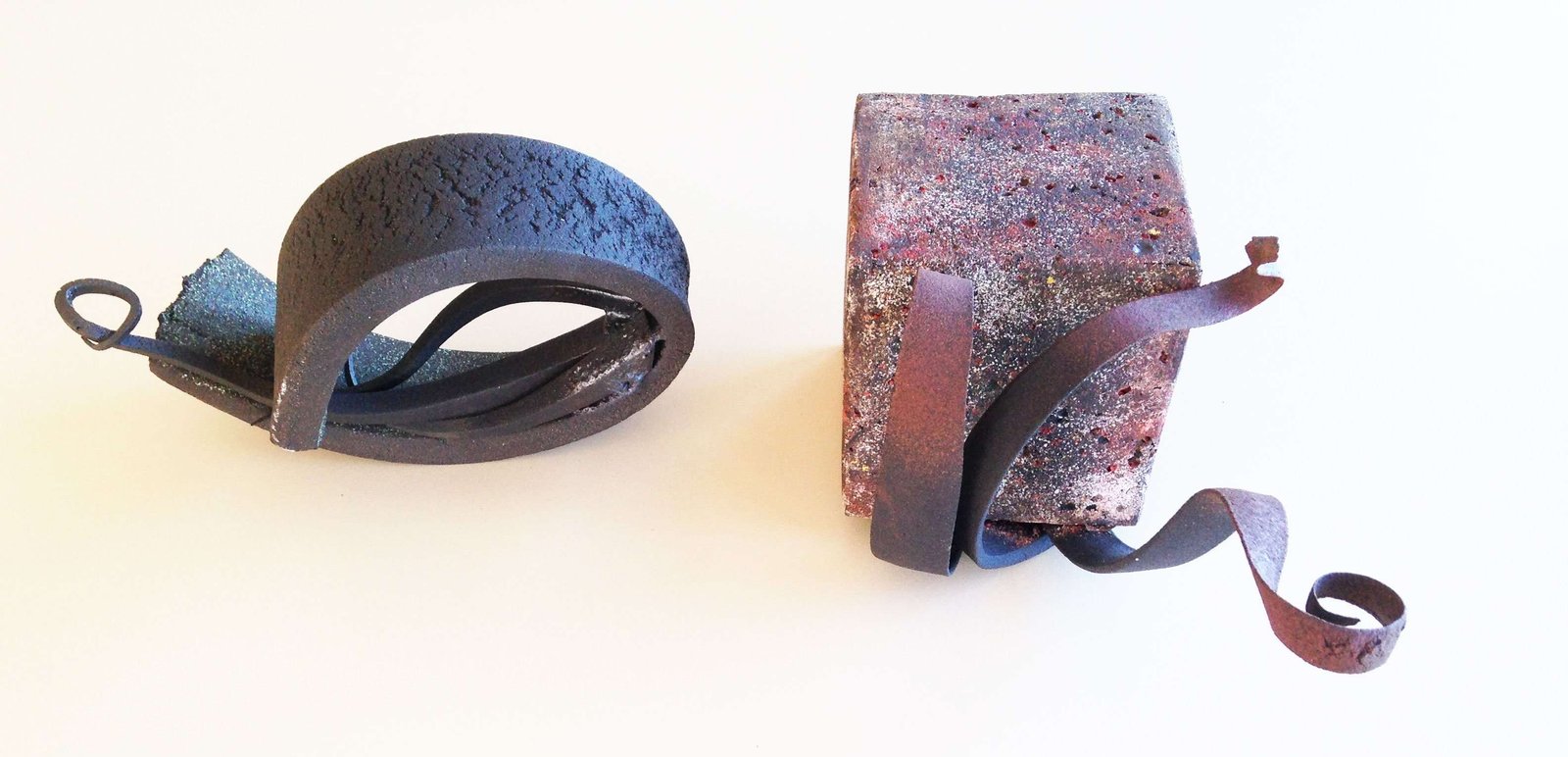 I walked away from this class knowing my time and money were well spent–I was eager to take new ideas and inspiration into the studio. I'm currently working on kitchenware inspired by the sea and needless to say, my first studio session after this course incorporated new techniques for creating textures.
If you get the chance to attend one of Alberto's workshops (delivered in English and Spanish depending on the location), I highly recommend it! You can find more information about upcoming workshops here.