"After being officially unveiled in 1924 with the publication of André Breton's Surrealist Manifesto, Surrealism quickly grew into an international intellectual and political movement whose members came from diverse backgrounds and disciplines, including writing, film, and fine arts. Design and everyday objects were a great source of inspiration and played a crucial role in its evolution.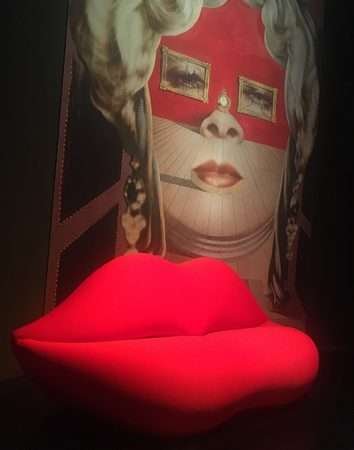 Less well known, however, is the decisive impact of surrealism on design, which has played a major role in liberating design from the functionalist dogma according to which "form follows function." In the light of the growing criticism directed at rationalist design from the 1930s and especially after the Second World War, surrealism broke new ground that addressed emotions, fantasies, fears, and other existential issues."
There was a need to move away from writing, drawing, collage and painting as techniques to reveal the subconscious mind, and instead engage directly with the material world, the world of objects and commerce. Artists believed that the surrealist object could represent the complexities and contradictions of modern life. Salvador Dalí summed up his desire to make objects:
"I try to create fantastic things, magical things, things like in a dream. The world needs more fantasy. Our civilisation is too mechanical. We can make the fantastic real, and then it is more real than that which actually exists."
Salvador Dalí, 1940
Objects of Desire
The Surrealism and Design exhibition at CaixaForum reopened this summer after the unexpected closure from COVID-19 and was extended until September 27th. You will find three rooms dedicated to the ongoing creative dialogue between surrealist artwork and design pieces to reveal new parallels that have rarely been studied.
What stood out to me was the wide variety of objects on display, including: paintings, sculptures, ceramics and collectibles, textiles and fashion, posters, magazine clips, books and photographs, as well as historical films. The descriptions and historical context is provided in Spanish and Catalan languages only.
Exhibited artists include: Gae Aulenti, Björk, Claude Cahun, Achille Castiglioni, Giorgio de Chirico, Le Corbusier, Salvador Dalí, Isamu Noguchi or Meret Oppenheim, and many others.
CaixaForum
Av. Francesc Ferrer i Guàrdia, 6-8
08038 Barcelona
Entrance is 6€. Free to clients of Caixabank and 16 years and younger.