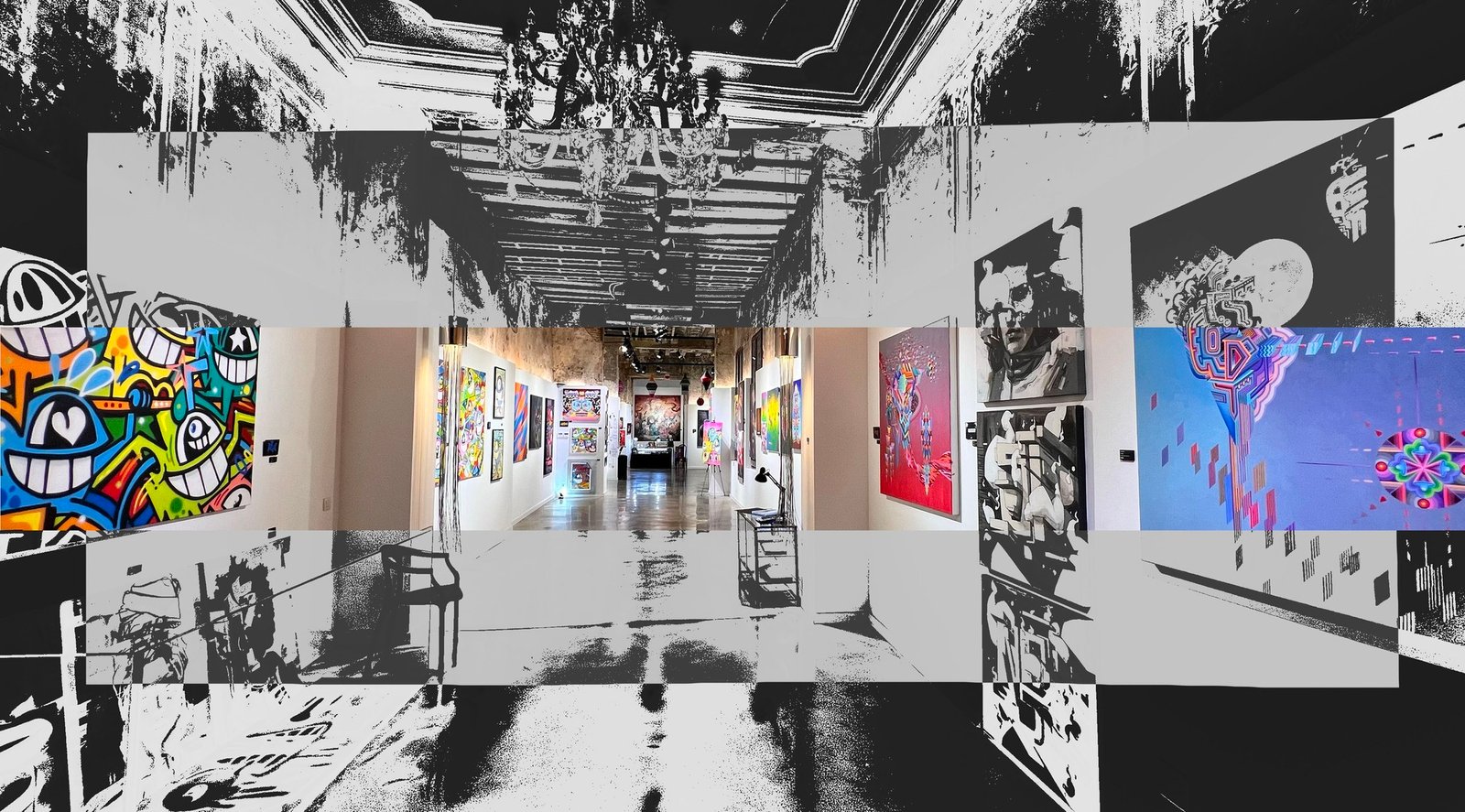 Exhibition for Grand Opening of Base Elements on Avinyo
For the Grand Opening of the Base Elements Gallery on Carrer Avinyo, 31 they have prepared a carefully tailored group show of large formats.

In this show You will see renowned names:
Ivana Flores, Soem, El Pez, Julian Lorenzo, Phen, J.Loca, Btoy, Morcky, Dadara, Justin Case, Sam W. Grant, Konair, Slomo, Joan Tarrago, Ilia Mayer, D.A.T., Pres Fusion, Victor Catillo (new in)!
Base Elements has established itself as a leading creative space featuring street, graffiti and urban contemporary art. It opened in 2003 and quickly attracted the attention of the local street art community. The owner – Robert Burt, originally from Los Angeles – managed to showcase the most iconic local and international names in the gallery such as Pez, Btoy, Dadara, Cane, J.Loca, Ivana Flores, Soem, to name a few.
Originally Situated in a 19th century local in Palau Street 4,  Base Elements is the right place to discover, hang out and learn about new concepts/styles, blooming in the urban contemporary art scene. The gallery is the perfect opportunity for the artists to take their work from the streets to the homes of passionate art buyers and global collectors. Now you can discover also the new space Located in Avinyó street 31.
The medieval sotano  – the basement of the gallery – doubles up as an event space and working studio. Visitors will often get the chance to meet the artists and experience their creative process.