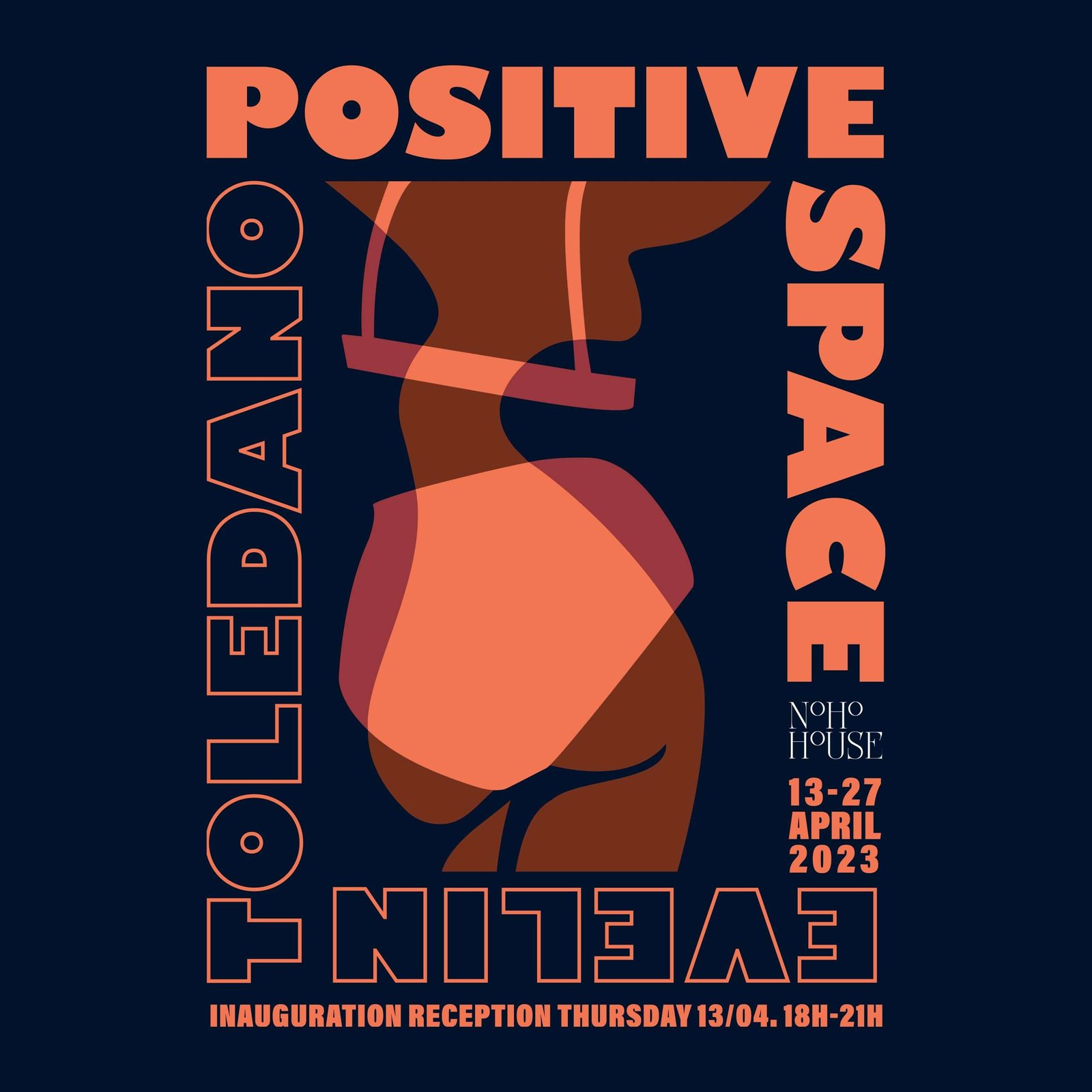 Evelin Toledano – Positive Space
Evelin Toledano's first solo exhibition, Positive Space, at NoHo House, is an ongoing exploration and celebration of the female form, a body of work that challenges our preconceived notions of beauty.
Using abstraction, simplification, and negative space, each piece becomes an untainted canvas, free from culturally- learned beliefs. Ordinary bodies, skin-tones and curves reveal themselves only after the fact, free from judgment.
Positive Space is about reclaiming the female body and the parts of it that are usually hidden from us under a patriarchal lens. It celebrates what we are, rather than forcing us to conform to what we are told we should be.
Opening Thursday 13th April 2023, 18-21h
About the artist
Evelin Toledano (@evelin.illustration) is a Swedish-born, Spanish-raised artist, living and working from Barcelona.
Her distinctive style combines a mastery of colour with beautiful, pared-back simplicity, utilising negative space to create form from absence.
With a background in graphic design and later moves into illustration, Evelin's craft has taken her around the world, from Barcelona to London and Sydney.
She attributes the roots of her art to her parents. Her mother was a model and awarded beauty queen, and her father an amateur painter of colourful, abstract paintings. One side sparked her obsession with colour, whilst the other fuelled a fascination with the female figure. But it also opened her eyes to the consequences of beauty – the societal pressures, the envy and judgment. Her art is a direct challenge of this, a mirror held up to the world that allows women to see themselves, swapping learned shame for pride and ownership.