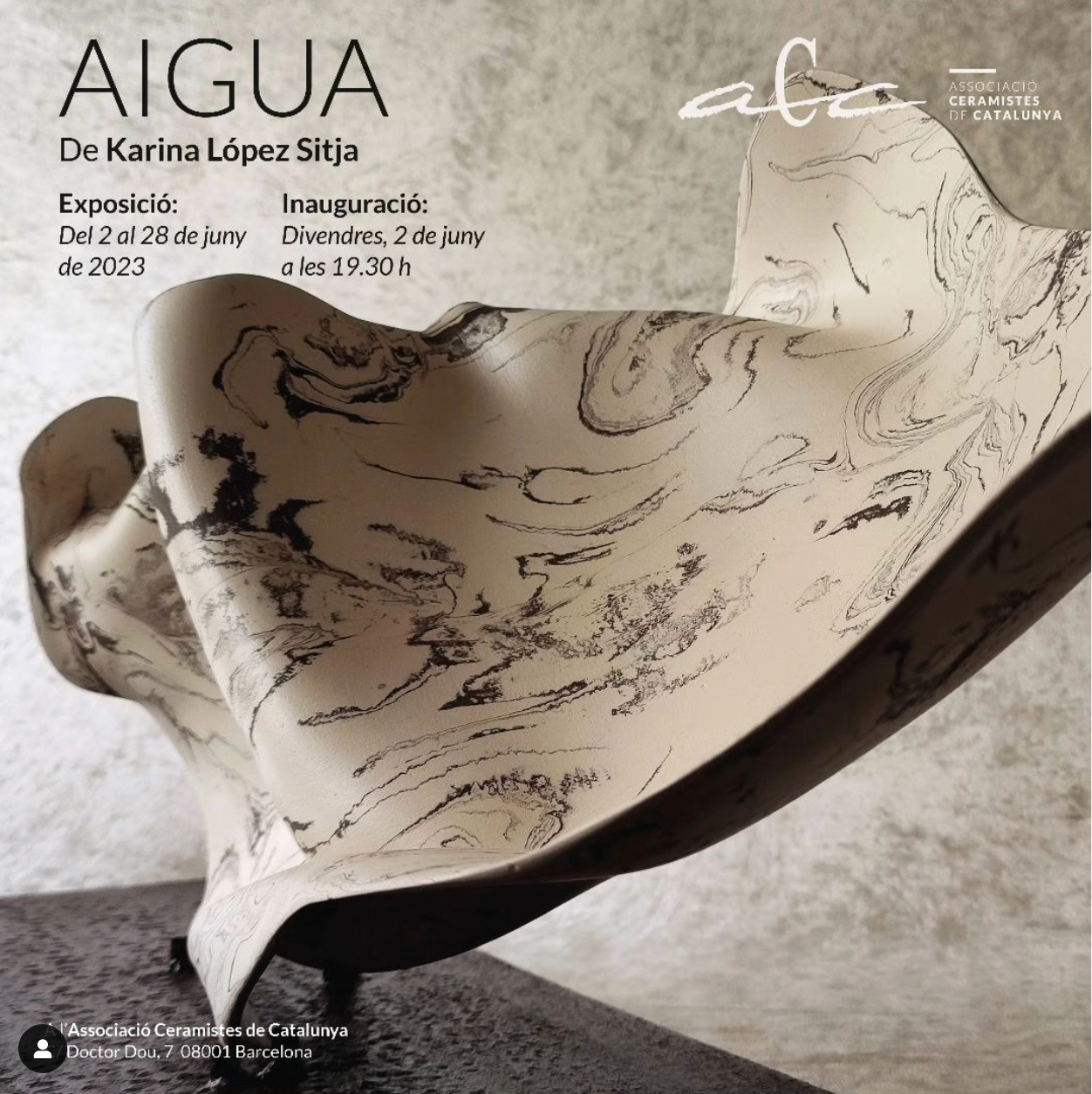 Aigua – An exhibition by Karina López Sitja
An exhibition by Karina López Sitja at the ACC.
🥂Opening: Friday, June 2 at 7:30 p.m
Karina López Sitja is a great admirer of the philosophy of Japanese aesthetics. When she is creating a work, she cannot leave aside this philosophical symbology about the organic, the feminine, fluidity and subtlety. Karina's work is very intuitive and spontaneous. The pieces gradually take their shape according to the choice of natural elements, such as stoneware, porcelain, iron, stone, due to the relationship with the organic and their strong feeling towards Nature.
In this way, she achieves a very refined, delicate result with a lot of continuous movement, which represents everything she feels and is.