One of the first things I noticed while exploring Barcelona is the street art. Whether it's colorfully spray-painted on a storefront or tucked away in a cobblestone corner, Barcelona's street designs are eye-catching and display great talent. Many of the artists even sign their work.

Stumbling upon an art display in the Gothic Quarter, near Carrer Ample, I was immediately intrigued by Annelizza's masks and the meaning behind them.
I reached out through social media and was pleased to interview Annelizza to understand more about her work. I wanted to know why she displays her art on the streets and how she uses the street to elevate a piece's meaning. Annelizza finds a special place for each project, creating a story or poem in the areas she puts them. She aims to make an 'open-air exhibition' of sorts with the hope of interacting with as many strangers as possible. Art is about connection, and using the street is the best way to connect to a diverse group of people.
Annelizza's street art began with a personal project during the 2020 lock-down in Barcelona. During this time, people could only leave the house for a few hours each day. She took advantage of this and spent her time putting up masks in her neighborhood. Each night she scouted new spots for her creations, and eventually, it became part of her daily routine. Barcelona's already present urban art influenced her daily with new ideas for masks. Now, she has put up over a hundred masks in different European cities. What started as a passion project grew into a movement.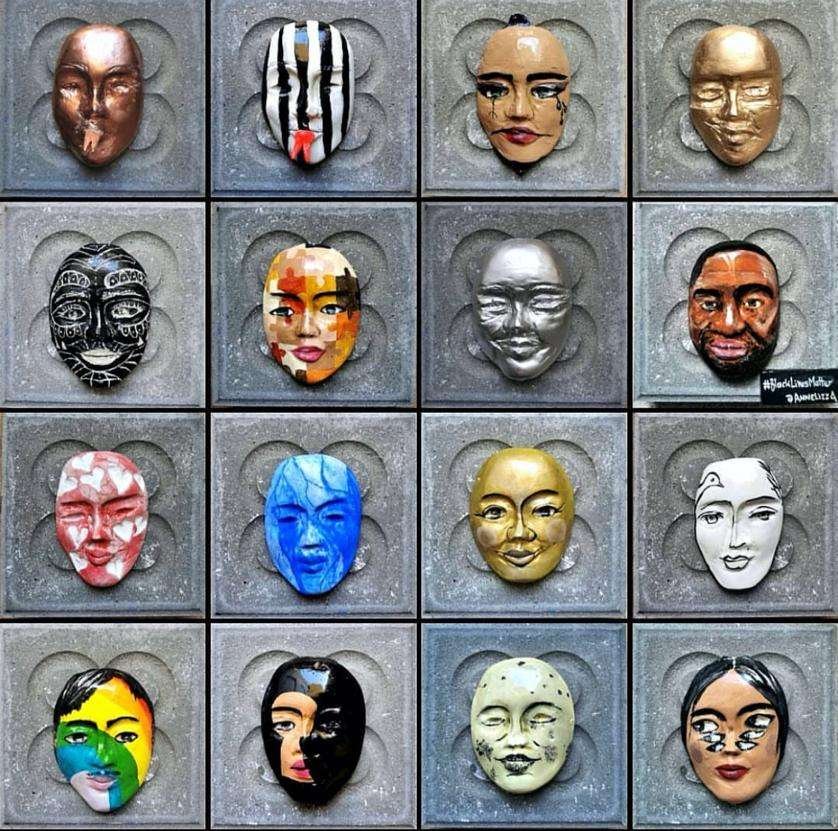 Her mask project (pictured above) connects to Barcelona traditions and locations, such as a sun mask for the Plaza del Sol. These masks are based on different subjects. Anything from the faces in her acrylic paintings and poems to comics from the 90s can influence a mask. Her projects mainly focus on abstract themes such as infinity or darkness and combine them with social movements, like Black Lives Matter. Overall, her artwork aims to reach passersby who spot the masks and connect with them.
Annelizza also revealed that Barcelona itself influences her masks. She became inspired by Catalan culture and traditions, like the famous fiesta de San Juan and architecture such as the Palau de Musica Catalana. When asked to give specific examples, she explained how she has dedicated a devil mask to the Raval and more poetic and abstract masks to Gracia.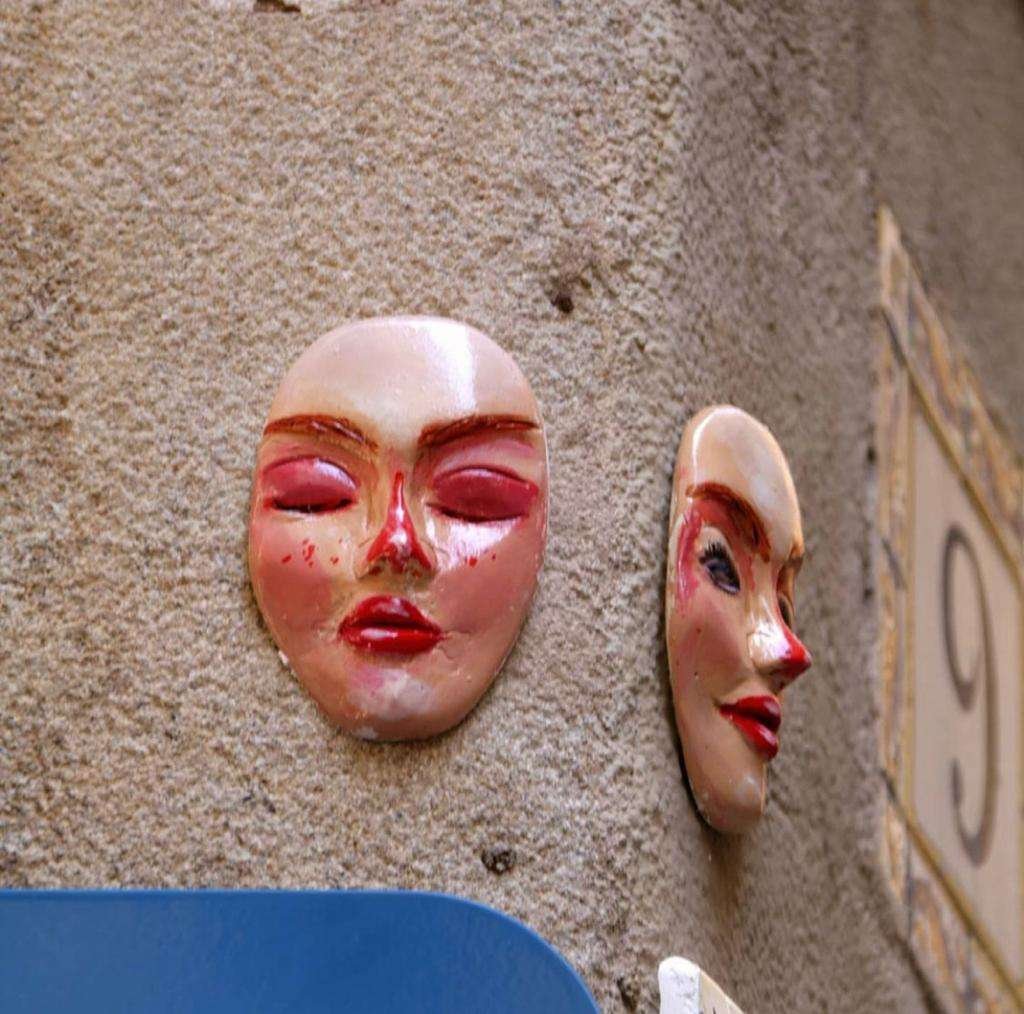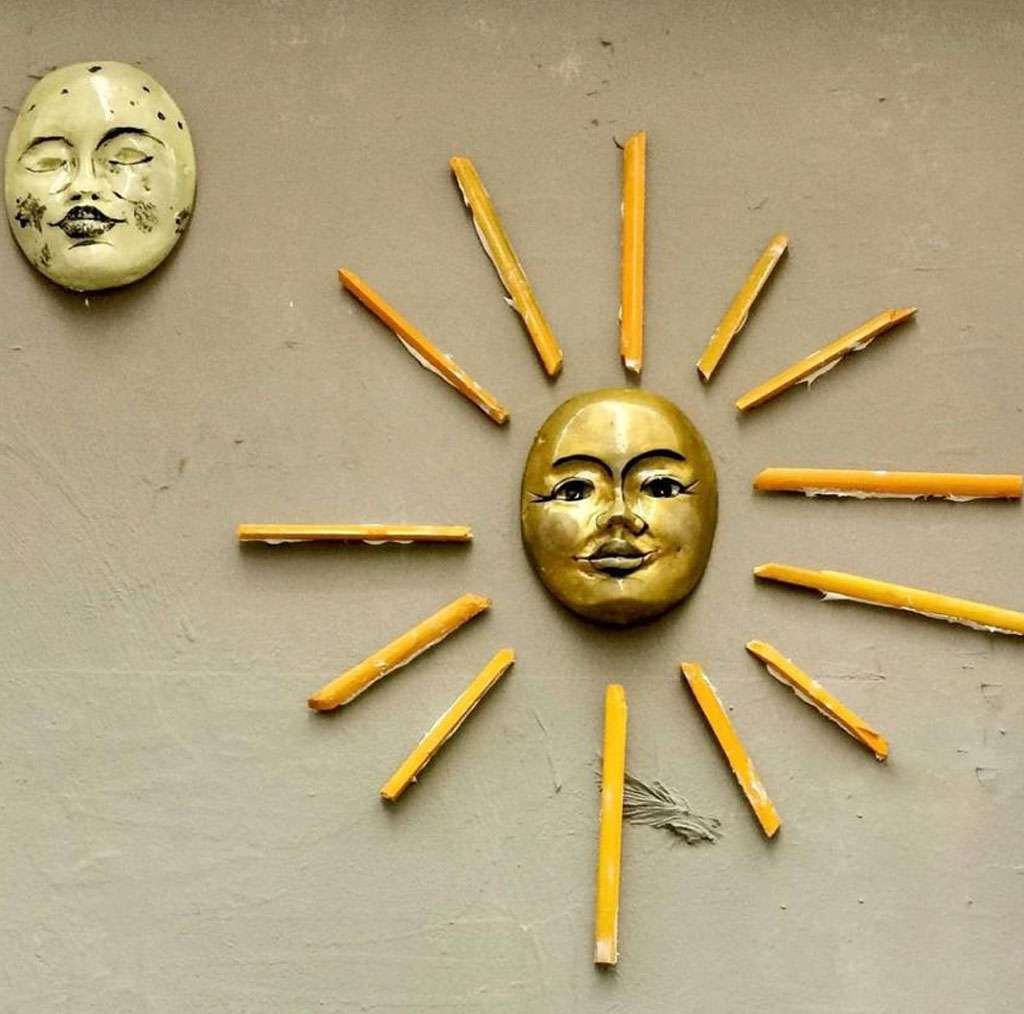 I came to learn that Barcelona's art scene pushes Annelizza to continue exploring art. Over the years, she met many artists, musicians, writers, and photographers, all striving to make a living. This artistic community pushes her to go on creating. While it has not always been an easy path—one with many ups and downs— Annelizza's ability to connect and express herself through art overcomes any of her uncertainty.
Annelizza feels that we should "question everything and think independently". Her street art is an interesting way to challenge the audience to think outside the box. Also, she likes being an independent artist who doesn't feel the need to follow gallery rules. By using the street, once you release your art to the world, there is only one rule, "la ley de la Calle", (the rule of the street), which means anything can happen to or with your art; it is in the hands and the minds of the public. As you can see, other artists seem to have added their projects to Annelizza's mask displays, making it a mosaic tying local Barcelona artists together.
Visit Annelizza's website and Instagram
www.annelizza.me
@anne.elizza
About the author
My name is Kathryn Dorfman, and I am a rising junior at the University of Michigan, double majoring in Creative Writing and Psychology. I am studying abroad in Barcelona for 8 weeks and am so grateful to have the opportunity to write for Frikifish. As the granddaughter of two artists, I learned to draw before I learned to walk, and can not wait to experience all the art Barcelona has to offer. In my free time I enjoy singing, painting, and reading. I look forward to writing and hope you enjoy my discoveries!