Technology is changing the ways we experience art. Creators now have a more diverse toolkit to express themselves and connoisseurs have more ways of enjoying their creations. In recent years we're seeing more immersive and interactive art experiences using projections, mapping and virtual reality.
Immersive art shows are unique from the tradition art museum experience. While you don't get to see the artists' actual works, you can learn more about their life and influences.
KILMT The Immersive Experience is an interactive exhibition on the life and works of Austrian artist Gustov Klimt at the IDEAL Digital Arts Center in the Poblenou district of Barcelona. The exhibit consists of various spaces where you gradually learn about Klimt and the two key movements of the time that influenced him; feminism and modernism. In addition, the show draws parallels between artists and activists from 19th-20th Century Vienna and Barcelona.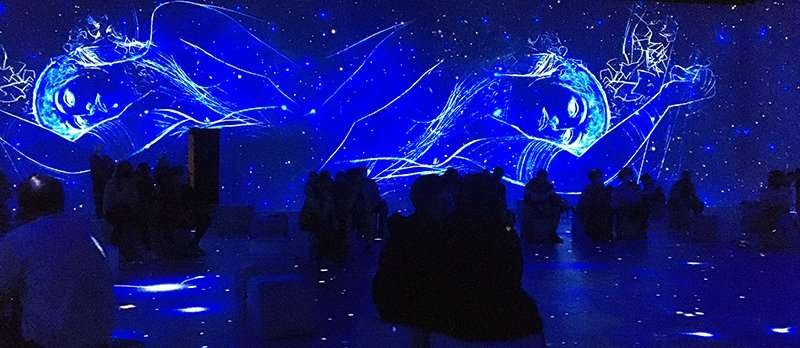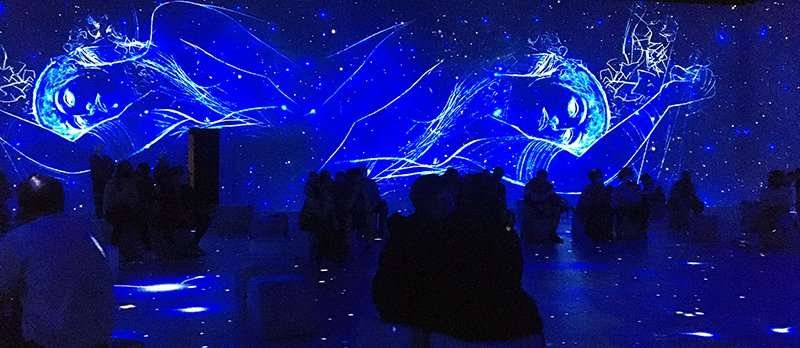 Without a doubt, the main attraction is the room with a 360º projection on a giant screen of more than 1000 square meters. Sit back and enjoy a thoroughly relaxing 35-minute presentation of the artist's paintings as well as his architectural projects in several Austrian buildings.
In another room, you can find a sculpture that breaks down the painting of The Kiss in different planes, allowing you to view the work from many different perspectives.
If you'd like to get creative yourself, you can create your own colored balloon and project it up on a giant screen in an installation entitled "Vienna 1900." This area is a favorite with the little ones.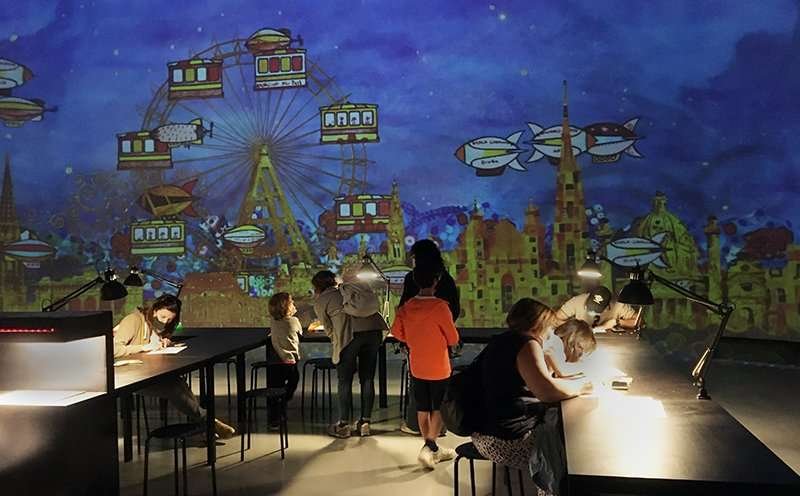 The exhibit highlights the important role of women in Kilmt's paintings as well as the active feminist movement at the time. Discover Catalan and Austrian women with important roles in the feminist movement as well as books, clothing and other artifacts from the era.
At the end of the exhibit there is a 9-minute virtual reality experience where you can take a new view of Klimt's works  "Danae" (1907), Judith I' (1901), 'The Tree of Life' (1909) or 'Death and Life' (1916).
Finally, there's a photo booth where you can take a virtual portrait of yourself in the Kilmt style.
The exhibition runs through the summer and costs €14.50 for an adult ticket. Make sure to reserve in advance, especially if you want to attend on the weekend.