With a rich artistic journey rooted in both education and life experience, Zaragoza-based artist Fernando Malo has a strong connection with the city of Barcelona, which is deeply woven into the tapestry of his work. He studied at the Massana School from 1976 to 1981 and sold his pottery on the Ramblas during his early years as a young hippie. 
Fernando recently unveiled his latest ceramic art exhibition at the Associació Ceramistes de Catalunya in Barcelona, offering guided tours for ceramic art enthusiasts like myself. This exhibition, called 'Trencadís Mudejar' serves as a culmination of his artistic evolution.
Fusion of artistry and tradition 
Fernando's artistic journey took a significant turn in 1991, when he began restoring historical heritage sites. He creates ceramic replicas of Mudejar art for famous monuments like the Aljafería, the Cathedral of Zaragoza, the Utebo tower, and even the Alhambra in Granada. Since 2005, he has expanded his artistic horizons by collaborating with ceramists in Algeria and Tunisia, further enriching his craft with international influences.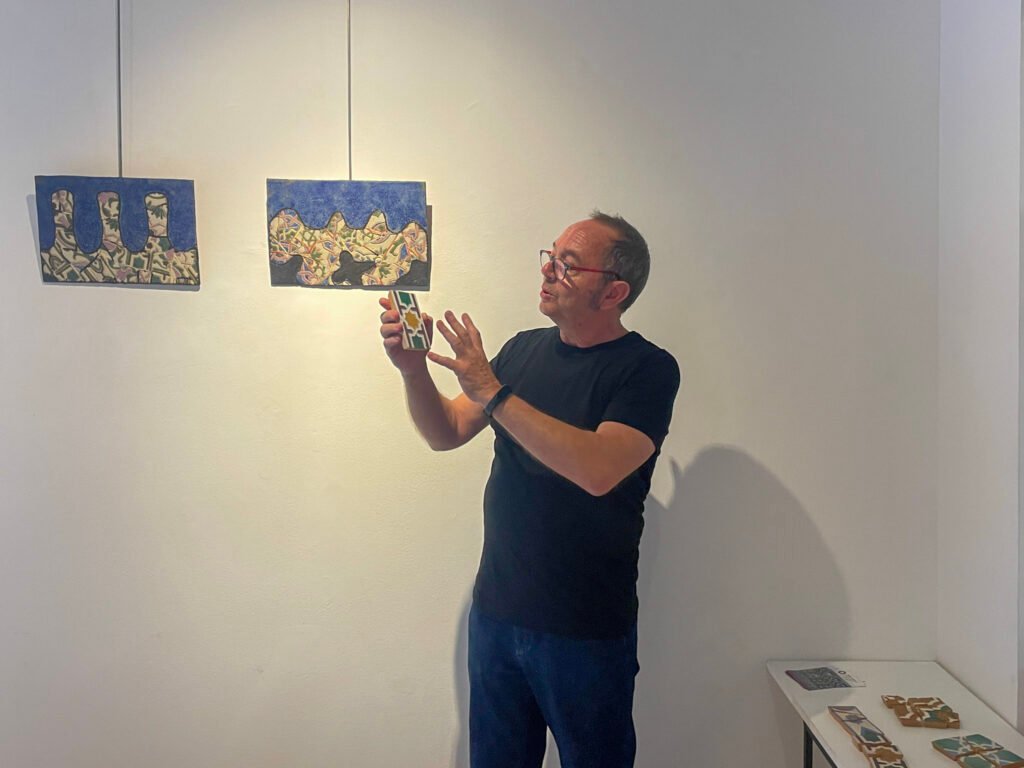 The core of Fernando's creative expression reflects his deep connection to Mudejar art, blending Islamic aesthetics from the Iberian Peninsula's last Islamic period with modern art trends, which he calls "Mudéjar 21st century." His work also bears the unmistakable influence of Antoni Gaudí, which adds a unique and vibrant dimension to his creations.
Drawing from ancestral traditions, primitive forms, nature's interpretations, and the harmonious union of technique and artistic gesture, Fernando's pieces stand as vibrant testaments to the fusion of cultural influences.
Fernando uses high temperature clays and self-produced glazes to create his unique pieces. All of the works from this impressive new exhibition were created in a single summer in 2023, a testament to his creative dedication and prolific output.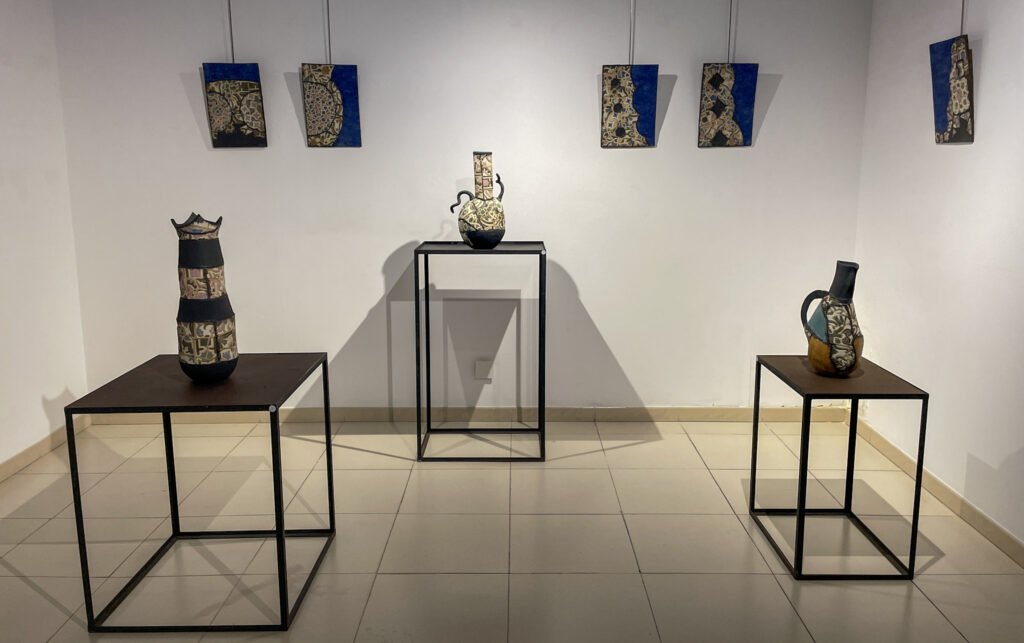 His career spans 40 individual exhibitions and more than 50 group shows, along with active participation in various meetings, fairs, and conferences, both within Spain and internationally. A visit to his workshop-museum in Zaragoza becomes a journey through the artistic heritage of Aragon, narrated through the language of ceramics. For those eager to acquire a piece of this artistic legacy, his online shop offers a selection of his unique creations.
If you find yourself in Barcelona before October 19th, I highly recommend visiting the ACC to see his latest work!