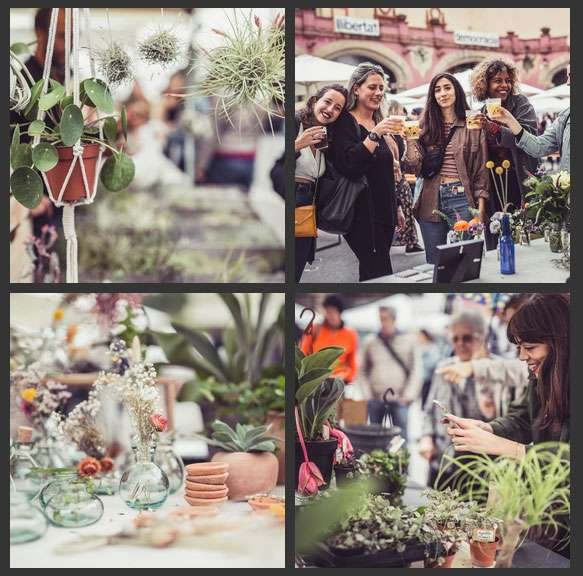 Flors al Mercat
Flors al Mercat is a 100% plant-based festival. It is held annually during the spring and this is its 4th edition. Its base camp is located in Plaça Margarida Xirgu, in the Ciutat del Teatre in the neighborhood of Poble-sec, Barcelona.
You will find a large selection of locally-made, sustainable arts and crafts, flowers and plants, as well as plant-based food and products.
There's live music, good vibes and plenty to eat and drink.
Entry is just 2€. We'll see you there!!