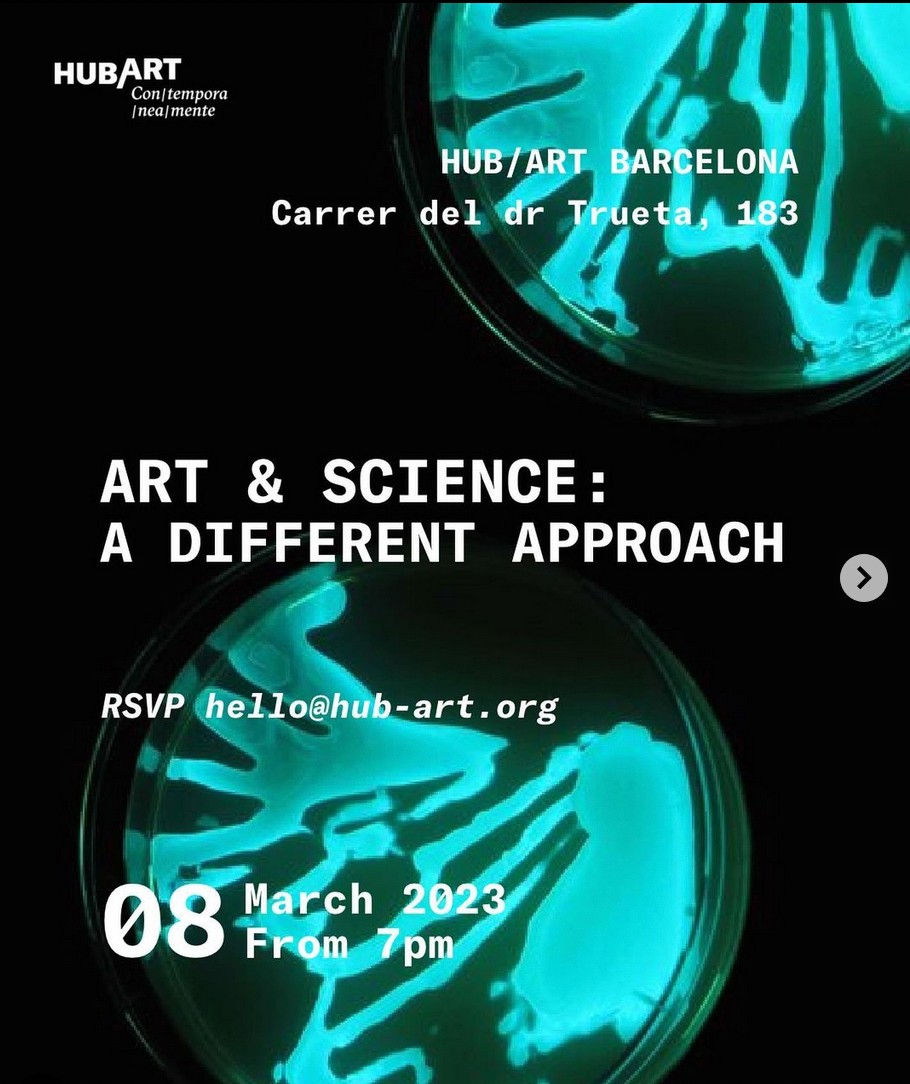 Art & Science: a different approach
The talk "Art & Science: a different approach" will take place on Wednesday 8 March from 7 pm at Hub/Art Barcelona gallery.
The event will be held at the closing party of the exhibition "Italic BOLD".
Participating as speakers:
Ernest Giralt – Dr. from the @irbbarcelona – Institute for Research in Biomedicine in Barcelona and founder of the IRB Barcelona's Artist in Residency programme.
Laura Benetton @laurabenettonstudio – Artist now exhibiting at Hub/Art Barcelona and whose work lies at the intersection of these two disciplines.
Greta Zuccali @gretazuccali – curator and founder of Hub/Art, will moderate the talk.
To attend the conference please write in DM or to hello@hub-art.org