What seemingly simple questions have unexpectedly made you stop and think?
Treat yourself to a philosophical journey through masterful works of art. Step into the expressive solo exhibition from Colombian artist Ana Lucia Cano. Her new collection on view at NoHo House Gallery in Barcelona is inspired by an imaginary conversation between herself and her soon-to-be-born son.
Naturally, the young and curious mind asks about everything; from the very simple to the highly complex and parents must come up with an answer without going into deep and deliberate thought. Ideally, it should be an answer that a young child may comprehend. What memory or anecdote comes to mind first?
Cano's artwork is visual storytelling. The collection is a journey of answers to some of these seemingly simple, yet profound questions.
What is imperfection? It is a mother
What is symmetry? It is a handshake
What is a friend? It is a key to one's self
What is a promise? It's handcuffs made of air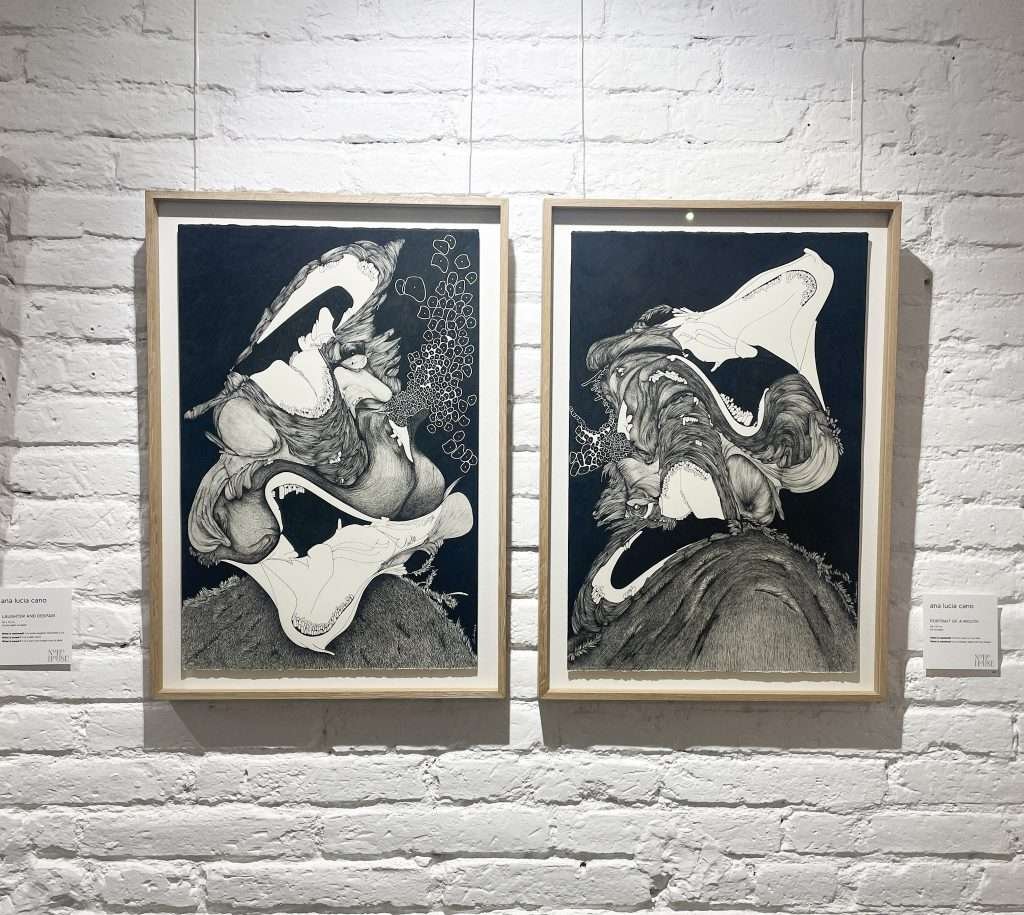 What is fear? It is a mirror
What is perspective? It is a man in the corner
What is time? It is a bus stop on a foggy road
What is shame? It's a dress hard to wash
What is silence? It is an idea smiling at you
The exhibition is a dance between simplicity and complexity. The artist's answers are simple and accessible, yet they strike a contemplative chord because they bring about a familiar idea or scene. The artworks, made from clear lines and simple patterns, are made so complex that viewers can get lost in their nuances. Each artwork is a visual riddle and as viewers discover the stories between the lines, they also appreciate the textures of the acrylic on canvas as well as the time put in to each meticulous piece.
One memorable piece at the show was 'Portrait of a Bottle.' A semi-abstract work filled with textures, patterns and detail. Both bottle and portrait; it is a conversation about the human experience.
What is sobriety? It's the hardest drug
What is addiction? It's a three kilogram feather
What is pain? It is a lake where language drowns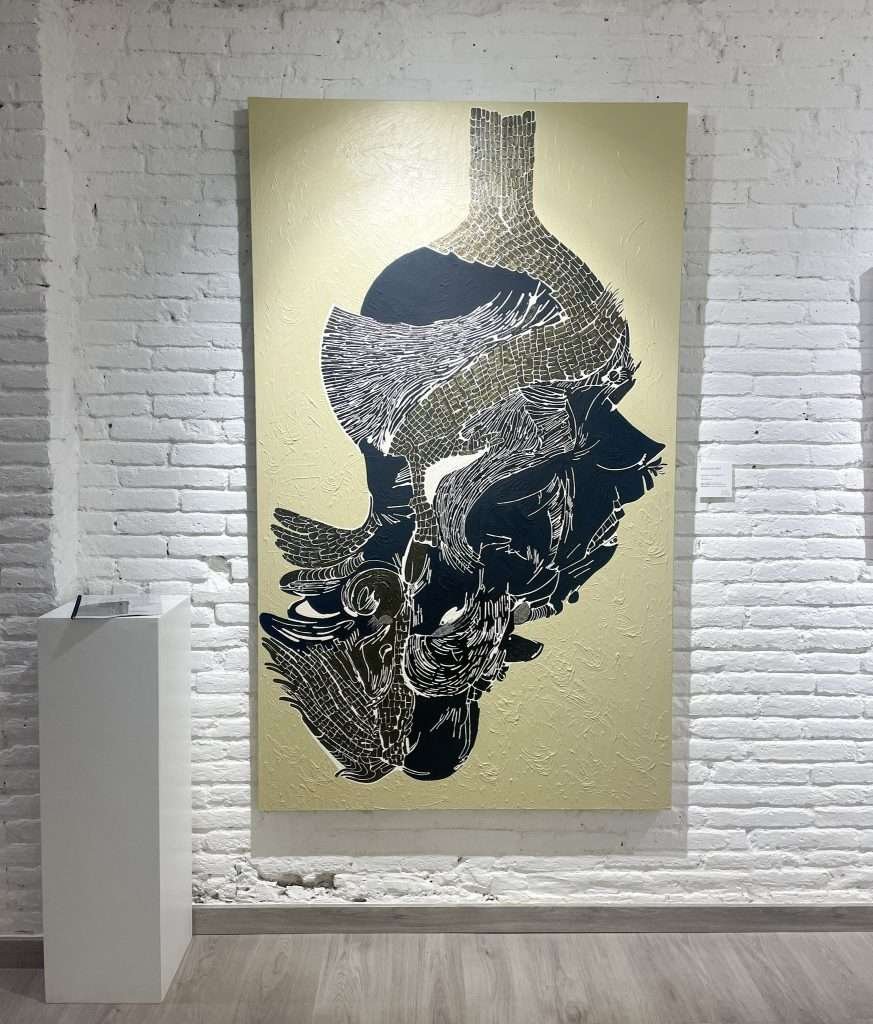 In the paintings 'Sarcastic' and 'Tragic Joke' the artist takes her work to the opposite extreme. These portraits, made with ink and acrylic on paper, are simple, yet exceedingly expressive.
These stunning works are filled with little details that you can spend minutes poring over. The simple and yet complex answers to these pragmatic questions are stirring and heartwarming.
I highly recommend stopping by for a visit. 'Practical Answers to Impossible Questions' is open at NoHo House Gallery on Calle Corsega 224 until March 30th.