"The year was 1994. We were international and Catalan artists and makers bursting with the need to design and create. But, we were poor. And making — steel, carpentry, cement, you name it — was a messy business. Poblenou welcomed us with open arms in the form of cavernous, semi-abandoned industrial spaces. Poblenou was our goddess of fertility." - Jonathan Singleton SIG
In 1993, Jonathan Singleton (SIG) arrived in Barcelona from Manchester carrying a degree in architecture and a small dose of disillusionment at the prospect of an architect's career track. SIG also brought a skill set of working with metal – honed in England while working gigs of restoring antique cars and hand-crafting steel furniture as a personal hobby.
Immersed in a setting of Barcelona's medieval history, Modernisme and a community of "local" industrial craftsmanship, SIG transformed his love of metal work & craft into a career and an oeuvre spanning over 25 years. Today, SIG's collection of unique furniture and art pieces are found in private collections and museums around the world.
In Poblenou
The face of SIG's operation was the Gothic district, with the opening of the Zeta Futon store on Regomir street in 1993, dedicated to furniture and decoration objects, and later at larger premises on Carrer D'Avinyó. However, the creative and productive engine of Jonathan Singleton's custom work was housed and nourished in the avant-garde creative melting pot of mid-90's Poblenou.
"Steel work was messy and dangerous and it quickly became clear that it couldn't coexist with the clean and beautiful products displayed at Zeta. So we found a welcoming home in Poblenou in 1994," says SIG.
His first workshop in Barcelona was in the Submarino complex at Carrer Fernando Poo. It was there that SIG worked alongside legendary Barcelona-based artists and makers, including the jewelers Felix Zuazu and Marcus Teipel and internationally-acclaimed artists Margarit Lehmann and Alex Vargas.
It was during this time of immense creative energy that SIG developed his iconic Easy One chair, which was to become his calling card of sorts for decades to come.
As the wave of redevelopment crept from the beautiful new beach at Bogatell, Submarino faced closure in 1999, at which point SIG opened a large studio space he dubbed "Flea" in the historic Can Ricart industrial complex on "the far side" of Poblenou.
At Flea, SIG not only continued in his creative process, but also hosted Barcelona ceramist Rita Lugli and the artist/illustrator Jonathan Frazer Farr. Later, another move to the historic creative space - Nave 7 - saw SIG work alongside the famed Barcelona sculptor Jordi Yaya Tur and artist Vanessa Linares, among many others.
In 2005, as the neighborhood of Poblenou continued its transition from an industrial-creative landscape to a post-industrial creative/residential mecca, Jonathan's professional and family needs led him to take up residence and workshop in an abandoned cinema house in a village outside of Llieda.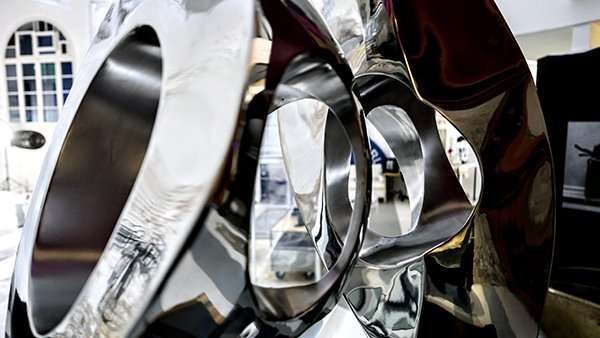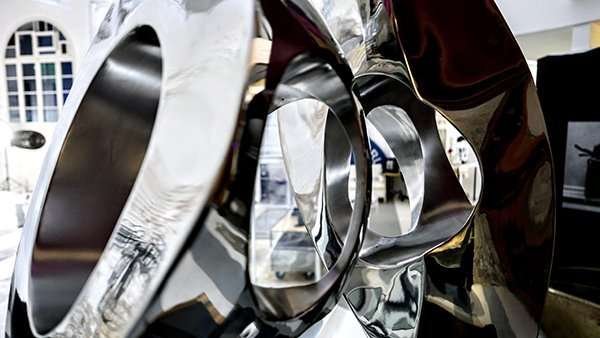 The time span between 1994-2019 saw Jonathan work alongside many international architects and interior designers on a multitude of projects varying from hotels, corporate entrance halls, private unique furniture, large furniture orders for American antique companies, government commissions for public works projects, and more.
His furniture became increasingly exhibited and featured at galleries and installations around the world. At a recent opening in a Barcelona gallery for his new collection, a passerby visitor from Mexico City was overjoyed to find an "Easy One" chair he had seen in a private home in Mexico. Like most of SIG's furniture, the piece had made an impression, and this gentleman found his excitement for interior design rekindled.
Designer and Artist
SIG's iconic designs show a range that defies the usual allusions to a "creative evolution" across time. Instead, each piece has its own origin story. The artist and craftsman within Jonathan Singleton are entwined in an eternal tango that's reflected in his furniture.
In some pieces, the artist gets the upper hand; in others, the craftsman perseveres. His creations are fiercely and architecturally strong, while their curves betray a delicate sensitivity and aestheticism. The hard angles are soft to the touch; the hard surfaces are plush.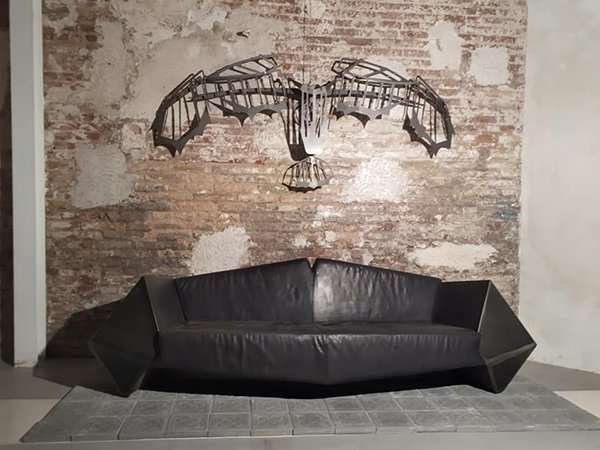 Jonathan Singleton says that he feels closer to the craftsman's way of working, which allows him to improvise and converse with the materials that he transforms.
From his training as an architect, he has the taste for clean, often evocative forms of architectural or engineering elements, such as the table with legs that remember the arches of the railroads or a post gothic steel bed that seems to refer to the banks of the Park Güell.
Borne out of the synthesis between aesthetic technologist and sensual Modernist, Singleton's furniture has the strange and cool beauty of machines come to life. SIG's stealth sofa embodies this dialogue. While it has few analogs in the furniture world, some might say its closest cousin would be TESLA's new Cybertruck, citing a disruptive approach to design while adhering to a rigorous functional standard. In turn, SIG has been consistently inspired by over a century of car design that is devoted to keeping its users comfortable while providing a distinct aesthetic statement in the language of steel and leather.
During a short conversation, it's not unusual to hear SIG extol function over form, while just seconds later grow impatient with the human need to understand abstract and emotional sculpture. While appearing at odds with himself, there is a clean simplicity in his approach: what you see is what you get. A stunning chair should also be stunningly comfortable; meanwhile, an abstract sculpture should exist with the freedom from being explained.
This winter you can catch SIG's latest exhibition at the Manifest Destiny Art Gallery. SIG is excited and animated. Having impacted and experienced the storied era of Poblenou creative and avant-garde history, it is with overwhelming emotion that SIG's "return" to Poblenou takes place.
Manifest Destiny Art, located at the corner of the LLULL and CIUTAT DE GRANADA streets, presents a striking and theatrical setting for Jonathan Singleton's furniture and sculptures. The open, playful, post-industrial design of the space embraces the past and present of the Poblenou Neighborhood. Old textures of stone and brick walls and Catalan ceilings are celebrated and framed with creative use of new materials and vintage artifacts. The space is composed of multiple Instagram-friendly zones that allow visitors to experience and engage with the art and furniture exhibited.
For SIG, it was tantamount that the exhibition doesn't feel like a traditional art gallery, because he wants his art and design to be integrated into its setting. Ikebana flower design by Ellen P. Flynn further extended the life and vitality prescribed by the combination of Manifest Destiny Art's "landscapes" and SIG's artifacts for living (furniture).
About the Exhibition
Manifest Destiny Art opens the special exhibition "Risk Everything" featuring the work of the sculptor Jonathan Singleton (SIG). SIG challenges conventions and definitions by bending industrial materials to his will - creating forms with functions that bring art into special spaces.
Be sure to get to this special exhibition before December 21st when it heads to NYC!
Manifest Destiny Art
Carrer de la Ciutat de Granada, 42
Barcelona, 08005
November 22 - December 21 2019
Wednesday, Thursday, Friday, Saturday 12h-18h
About the Gallery
Manifest Destiny Art - Art & Parties. Parties & Art. Located in Poblenou, the heart of Barcelona's Art and Design District, Manifest Destiny Art is a recently renovated post-industrial destination for art and innovation.  Generations of artists and art lovers come together and engage with global art, music, film, and independent ideas. When they are not hosting Art Parties, Manifest Destiny Art is a By Appointment Only Art Gallery in Barcelona where people come to make art part of their daily life, art & design consultation for your home is available. The founders of Manifest Destiny Art are devoted to the mission that "Life Is Better With Art" and believe that everyone should get to experience art, therefore they host a reception and open hours for each art exhibition. https://www.manifestdestinyart.com/current-exhibition