Under DeConstruction
June 20, 2019 @ 7:00 pm

-

9:30 pm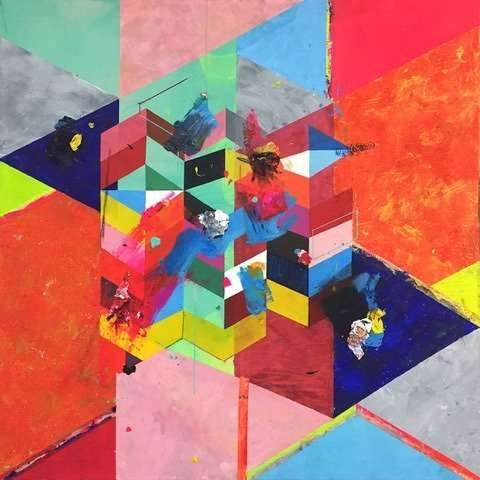 Liesbeth Willaert, a flemish artist, was born and lived until recently in the placid, harmonious and rainy Belgium, very close to the colorful land of tulips where Mondrián was born. Surf lover and practitioner, she lives in Barcelona near the sea.
In Under Deconstruction she shows us some pieces where she moves away from the flat painting. Her construtivist work now has more movement with always somewhat > 45º and > 90º angles. Geometric abstraction that includes organic nuances. Vivid colors that cause even cool green or blue to be warm. A sea of bold colors and angular waves.
The opening of the Under Deconstruction exhibition takes place on June 20th at 7-9:30pm.