LYR by Irma Marco
September 6, 2019

-

October 4, 2019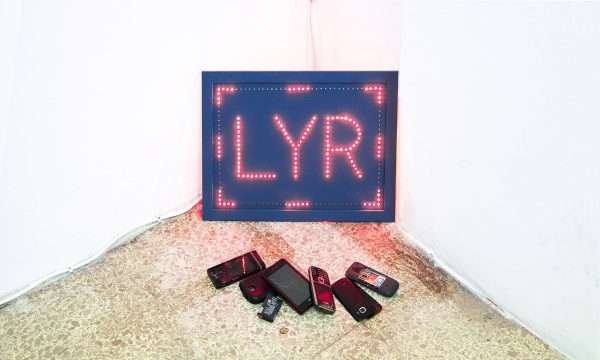 Tangent Projects is very excited to present Irma Marco on her upcoming exhibition, LYR.
The opening reception is Friday September 6th, 7:30pm, all are welcome.
LYR is, in part, an appropriation of the "Liberación y Reparación" signs that can be found in mobile phone bazaars.
Irma Marco adds new interpretations to materials that already have their own content. She proposes that LYR is a space for reflection that plays with the limits between irony and the artistic object.
In addition, the gallery will host a series of weekly gatherings. Somewhere between a debate, performance and support group, these evenings offer a space to consider and critique the distinct problems regarding the digital realities of today.
Originally from Valencia, Irma Marco lives and works in Barcelona. She is currently a resident artist at Fabra i Coats (Barcelona) and is studying for her PhD in Advanced Studies in Artistic Productions (University of Barcelona).
Learn more on the event website.
Find more events in Barcelona.