La Tempesta Controlada
April 7
@
7:00 pm
–
April 20
@
9:00 pm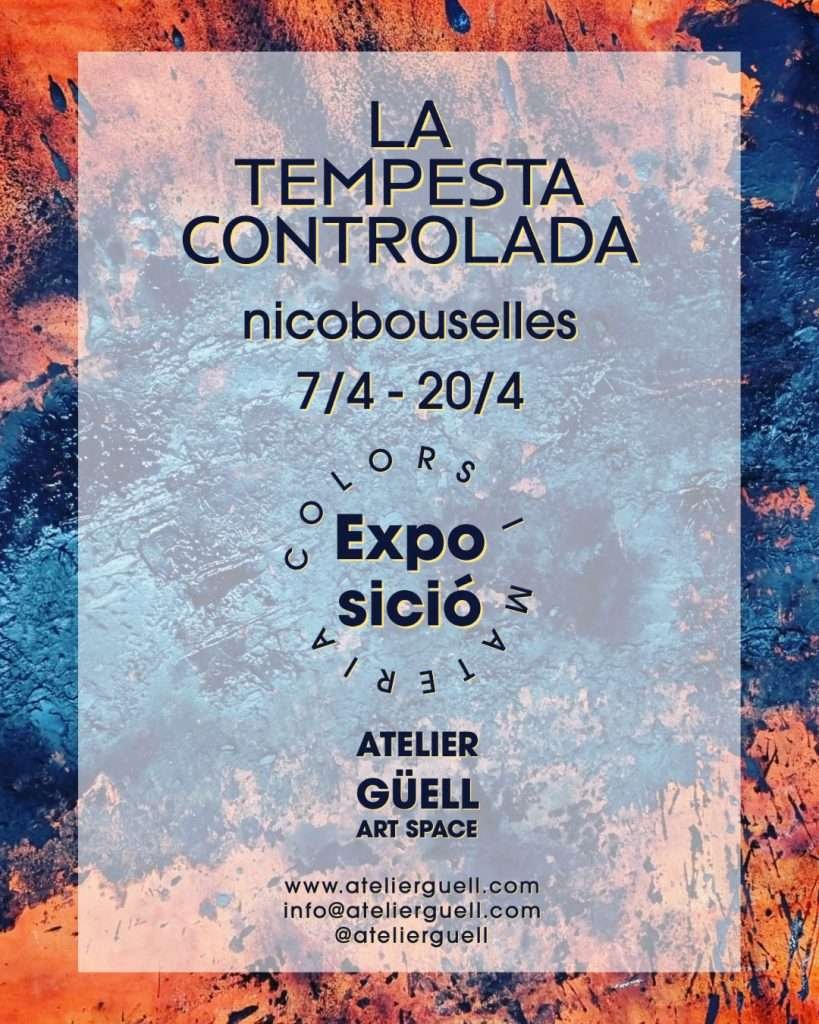 Opening
Thursday April 7th from 19:00 to 21:00. Free Entrance
The Atelier Güelll together with Nico Bou Selles are pleased to invite you to the opening of an exhibition that has been very much awaited and desired, as it has been months and even years of resilience giving shape, color and texture to works that invite us to look to the future with light and colors.
Painting, when worked on over time, always gives us clues as to what interests and who is the author. These clues may have to do with the topic, by choice, error or omission and may also have to do with the treatment of the same, ie the language, it is often common that the topic is just an excuse to go to search for one's own language.
It can be said that Nico Bou's painting is of power and expansion, still in a small format, which faithfully reflects the personality of its author and at the same time is not without nuances where we can stop and rest. The way Nico dominates the storm is to propose George Braque's phrase, "I love the rule that corrects emotion"
Gallery schedule
Wednesday to Saturday 11:00 a.m. to 1:30 p.m. / 4:00 p.m. to 8:00 p.m.
Consultations +34.623.026.565 | info@atelierguell.com
Follow us on @atelierguell | www.atelierguell.com