Collaboration Station – Art & Music Event
June 9, 2019 @ 4:00 pm

-

June 10, 2019 @ 2:00 am

€10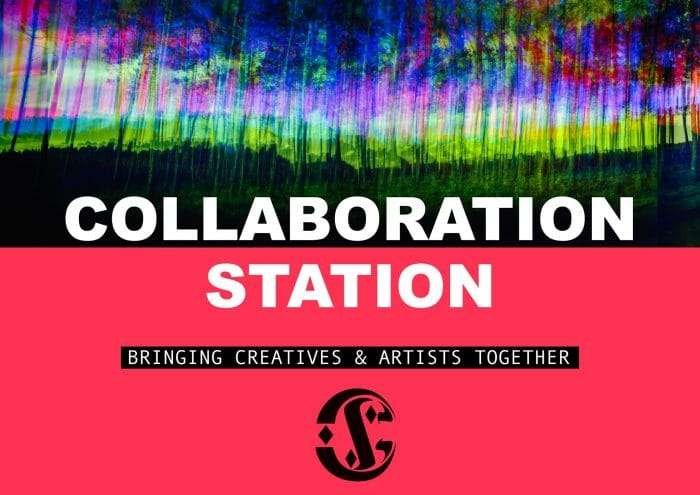 IT'S BACK!!!!
That's right after a bit of a break COLLABORATION STATION is back with another full day and night line up for your delight and entertainment!
As always we have a huge mix of wonders for you!
ART EXHIBITION- LIVE ART- BODY PAINT- LIVE TATTOO- SHIBARI- MAGIC- MASSAGE- LIVE MUSIC- PERFORMANCE- PROJECTIONS – JEWELLERY- FASHION- FOOD- DJ'S & MORE!!!!!!
Collaboration Station is an Art & Music event which is used as a platform to support and unite artists and creatives to come together in creating exciting and vibrant new shows.
Now being held in the great location of Haimney Gallery – Another great space spanning over 3 floors in a great location!
ARTIST LIST-
Claudio Drë – Painting
Monique Van Steen – Painting
Jonathan Spitzer – Painting
Abi Fantastic- Painting
Diana Zan- Painting
Kasia Wasiak- Painting
Daniel Meakin- Painting
Woo Woo Tribe- Screenprints
Sergio Arroyo-Peña – Installation
Jacob TW – Psychadelic Installation
Simon Hall- Light Sculpture
Hia- Light Sculptures
Martin Vives- Photography
Alejandra Ossa- Installation
Zane Po- Fashion
Lilla Tamas – Jewellery
Kasper Enkvist- Live Tattooing
Shirin Nikpay- Massage
Mariangela De Stefano- Massage
Stine- Bodypaint
Glü Wür – Shibari Performance
James Fabulous – Magic walkabout & Performance
Sonia Lahoz Xaus – Dance
Aina Ranjas Depostre- Visuals
LIVE MUSIC-
Lucius Harvey
Twin Peaks
98 iIn The Shade
JoAnn & Friends
Kid Hyena
+ More to be announced
DJ'S
Nippy Sweety
Dirty Diosa
Graish
Sam Rai
"WITH COLLABORATION STATION THERE WILL BE SOMETHING FOR EVERY TASTE" – Barcelona Connect Magazine
€10 with 1 free drink on entry…….