Art and Mathematics
August 25, 2019

-

September 11, 2019

€5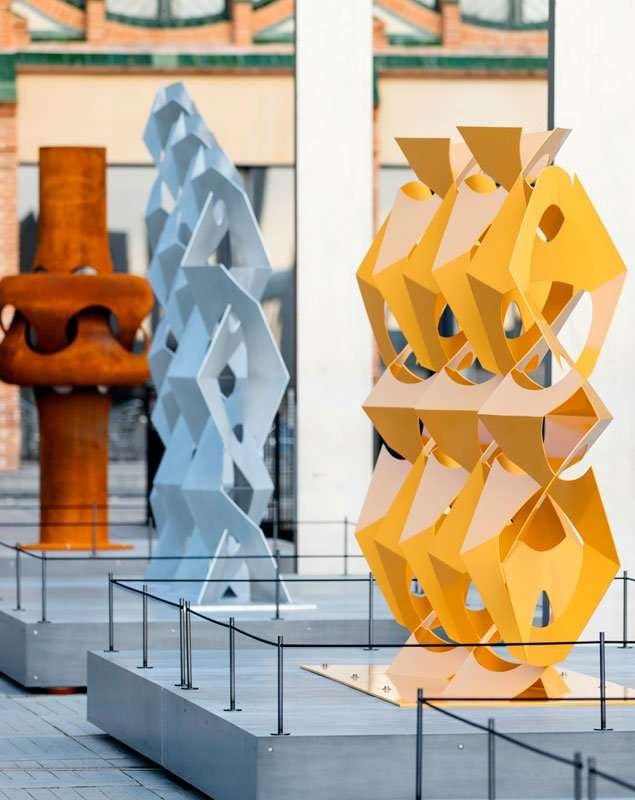 Do you know what happens when art merges with mathematics?
Find out by observing the amazing mathematical concepts that enclose the impossible sculptures of Rinus Roelofs.
The Mathematical Art exhibition consists of nine steel sculptures made by Dutch artist and mathematician Rinus Roelofs. The pieces show the transformation of geometric objects through turns and translations of their elements. The movement that connects two polyhedrons of different complexity or that transforms a 2D pattern into a curious 3D structure is trapped in each of these sculptures.
The results show surfaces that are cut, raised, rotated and folded on themselves, or knotted, to give rise to infinite and abstract structures that invite us to imagine new spaces and structures. They are sculptures that surprise us and entertain us, and make us wonder how they can exist.
More information about this exhibition >
Discover more artists events and exhibitions >