Andrea Mindell Cohen and Sonia Carballo Exhibition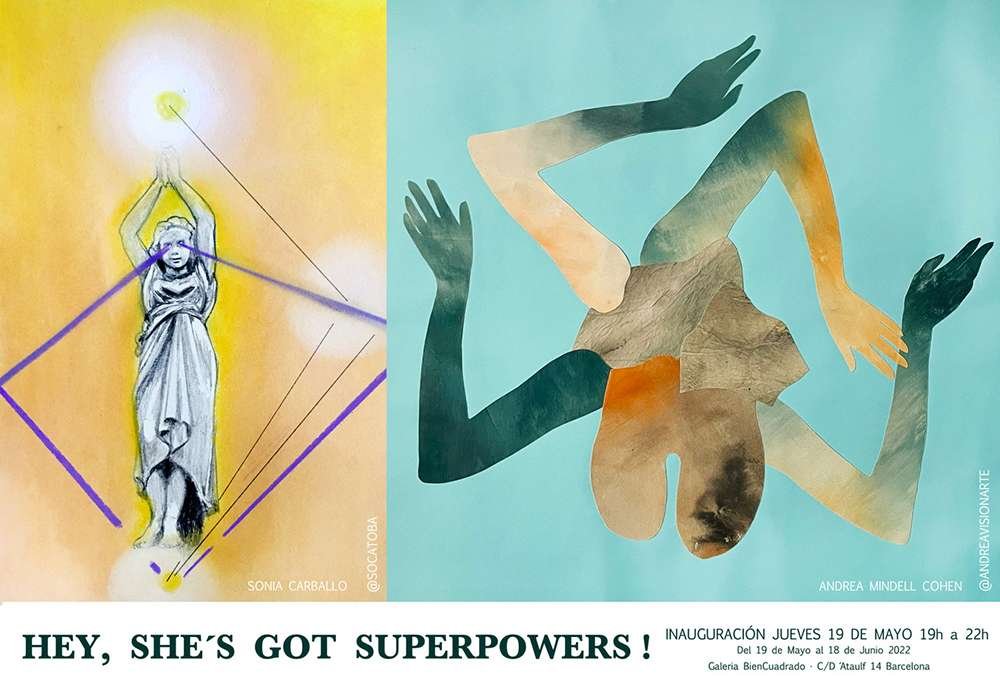 May 19
@
11:00 am
–
June 18
@
3:30 pm
This new contemporary art exhibition coming to the Gothic Quarter next month invites viewers to consider self-empowerment as a means of navigating through a troubled world, where women are the protagonists as they find their primal strength to protect and create change.
The exhibition centres on a dialogue between the work of two artists, who employ theosophical-mysticism, symbolism, and their own experiences to explore self-empowerment and the ability to create courageous change.
Their artwork explores a diversity of constituents including nature, faith, immortality, rebirth, spiritual energies and ancient mythology and the connection between humans with the divine realm.
Read more about the event and the artists >